A Conference of Excellence
For more than a quarter century, service providers and clinical researchers have gathered together every Spring in Williamsburg to learn about the problems facing persons with traumatic brain injury and their families. The annual Williamsburg Conference was originally established by Virginia Commonwealth University at the Medical College of Virginia.
During the past 5 years, the conference planning committee has grown to include other partners including Brain Injury Services, Inc, thereby, increasing our ability to reach direct service providers as well as clinical researchers.  The National Resource Center for Traumatic Brain Injury, a leading publisher of injury-related resource materials, is another partner who recently joined.
Each year, empirically-based, practical solutions to major injury-related problems in three core areas is emphasized: (1) community integration, life skills rehabilitation and long-term needs; (2) cognitive, behavioral, psychosocial and vocational rehabilitation; and (3) pediatric brain injury and academic re-entry.
The Mitch Rosenthal Memorial Lecture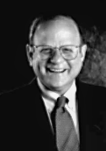 In 2008, the Mitchell Rosenthal Memorial Lecture first debuted to honor the major contributions of the late Dr. Rosenthal to the traumatic brain injury rehabilitation field. Besides his enormous contributions to the field, he was the primary organizer of the original Williamsburg Conference. Each year, the memorial lecturepresenter is chosen based on professional accomplishments and personal qualities. Dr. Roberta DePompei, a leading professional in the field and "friend of Mitch," gave the first memorial lecture. 
Following is an up-to-date list of Rosenthal Memorial Lecturers:
2008 - Roberta DePompei, Ph.D., University of Akron, Ohio
2009 - Rick Parente, Ph.D., Towson University, Maryland
2010 - Jon DeLuca, Ph.D., Kessler Foundation Research Center, New Jersey
2011 - James Malec, Ph.D., Indiana University School of Medicine
2012 - Jeffrey Barth, Ph.D., ABPP-CN, University of Virginia
2013 - Neil Brooks, B.A., MSc, Ph.D., Goldsmiths, University of London
2014 - Rodger L. Wood, Ph.D., DSc, FBPsS, University of Wales, Swansea
2015 - David B. Arciniegas, MD, Baylor College of Medicine
2016 - Erin D. Bigler, Ph.D., Brigham Young University
2017- Keith D. Cicerone, Ph.D., ABPP., FACRM, New Jersey Neuroscience Institute, JFK Medical Center
A Historic Conference
Since 2007, with the increase of survivors of brain injury returning from the Wars in Iraq and Afghanistan, the conference program has included prominent speakers from the military community. Speakers have included prominent physicians, neuropsychologists, and others from the McGuire VA Polytrauma Center located in Richmond, Virginia, and National Naval Medical Center, Bethesda, Maryland.  
There is good evidence that enthusiasm for the conference has been growing. Over 200 professionals from all over the world attended the conference last year, 2015. Note that continuing education credits are offered for professionals from a variety of disciplines.
You may be curious about the conference setting. Historic Williamsburg has been the conference site for over 25 years, offering the largest outdoor living history museum in the country. More than 500 buildings stand in their 18th Century form as well as many other attractions taking you back to the revolutionary period in United States history. Williamsburg is a great place to dine, relax, and enjoy the company of friends, especially in the evenings after the conference program concludes for day.
Did you know that the First International Brain Injury Rehabilitation Conference, Rehabilitation of the Traumatic Brain-Injured Adult, was held at the Richmond Hyatt House on June 2, 3 and 4, 1977? The conference was organized by Mitchell Rosenthal, Ph.D. as a joint effort between the Medical College of Virginia's Department of Rehabilitation Medicine, Division of Neurosurgery, and Department of Continuing Medical Education. Keynote speakers included W. Bryan Jennett, M.D., Ernest Griffith, M.D., and J. Douglas Miller, M.D., Ph.D. Several years later, to accommodate the huge and growing audience, the conference was moved to Williamsburg, Virginia and renamed Rehabilitation of the Adult and Child with Brain Injury. The Williamsburg brain injury rehabilitation conference has been held every year since 1977 and remains as the longest running brain injury rehabilitation conference in the world.
Click here to download a copy of the 1977 conference brochure.