Finding Stability and Hope
When Sherida Fox first came to Brain Injury Services, she was on the verge of homelessness...
Having recently moved to the Northern Virginia area, a housing situation that seemed to be safe had rapidly become unstable and she felt like she was days away from living out of her car. Life had become chaotic and she didn't know where to turn for support. Sherida was living with a disability she did not understand, an acquired brain injury.
On her way to church one day, she noticed a sign for Brain Injury Services, and decided to stop in to learn about the programs and services. Sherida was quickly connected with a case manager who knew that bringing stability to her life was a top priority.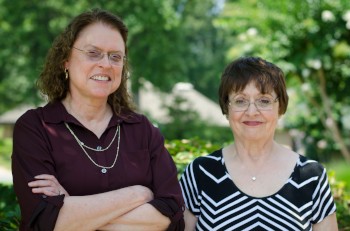 The Journey was tough…
Back in 1999, Sherida was prescribed the wrong dose of medication causing her to fall into a coma. After this incident, she began experiencing many side effects that survivors of brain injury often encounter – trouble with short-term memory, misplacing important items, and difficulty following conversations. To complicate matters, she was improperly diagnosed and after several years her hospital records were destroyed.
One of Sherida's lingering struggles was trying to decipher why her brain wasn't working the way it used to. Understanding more about her brain was a key to helping her move forward.
Building a Team
Gail knew that supporting Sherida would require building a team of professionals to help her move forward. Her first step was to partner with a local neuropsychologist, Dr. Alec Lebedun, to help Sherida. Dr. Lebedun confirmed the correct diagnosis of an acquired brain injury and performed a neuropsychological exam to help Sherida understand her disability.
Shortly after the exam, Sherida was invited to participate in an exclusive support group with other survivors of brain injury, led by Dr. Lebedun. Meeting weekly, followed by meetings with psychologist Dr. Sharon Cummings, Sherida has gained a better grasp of her capabilities. She has called this group, "amazing and uplifting." She has attended the group for close to three years now.
Gail also connected Sherida with developmental optometrist Dr. Robert Jacobs, who performed a comprehensive eye exam for her. Dr. Jacobs understands how the brain interacts with visual impairments and used this insight when writing her a new prescription for glasses. Sherida also participated in vision therapy at Dr. Jacobs' office.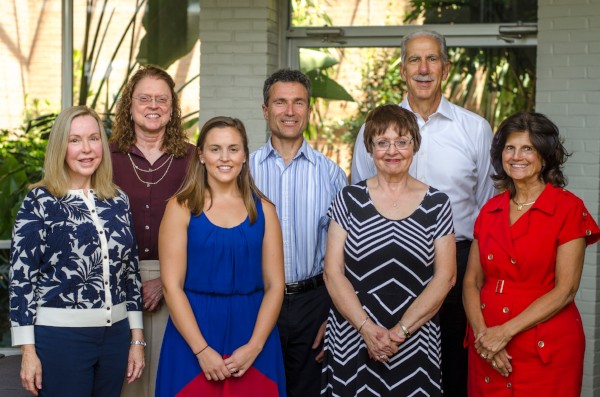 Solving the Housing Situation
Meanwhile, Sherida's housing situation worsened. Gail sorted through mountains of paperwork with Sherida to help her secure a new place to live, but it was only temporary. While transitioning to the temporary housing unit, Gail hired a professional organizer through Lighten-Up Home Organizers to help Sherida transition her belongings and move out of her temporary space. This process was supported further with the inclusion of CSI – an organization that helps survivors with independent living skills.
The temporary housing situation wasn't the long-term plan though. Gail was determined to help Sherida find a permanent solution through a public housing voucher and finally, after months of coordination, there was a breakthrough. In 2016, the public housing voucher was processed and accepted. Sherida was now able to move into a permanent living space that was safe and stable.
Today...
She no longer worries about whether she will be sleeping out of her car next month. She has begun to rebuild her life and set new goals — including the management of her finances, increasing her independence, and finding social outlets in her new community.
"I love Brain Injury Services and don't know what I would have done without this place," said Sherida. "Gail is a true gift. She is remarkable and can work the impossible."
Throughout the many stages of Sherida's journey, Brain Injury Services was able to pay for various services — including application fees, her neuropsychological exam, the CSI services, and emergency funds for rent — to help her through this seemingly insurmountable transition.
---
You can become a supporter of survivors like Sherida today! Join our Monthly Sustainer Program for as little as $10 a month and help survivors of brain injury, stroke, and concussion get the services they need to thrive!