11:00 - 12:00 PM Professionals: Diagnosing Concussion/TBI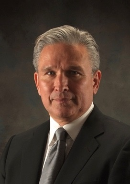 Diagnosing Concussion/TBI: Why is "Occult" Neurotrauma Overlooked?
Speaker: Gregory J. O'Shanick, MD
In spite of the increased news coverage concerning military and sports-related neurotrauma, often the diagnosis of concussion/traumatic brain injury is overlooked by community health practitioners in civilian populations. While overdiagnosis of any medical condition results in the misapplication of treatment resources as in using antibiotics for viral illnesses, under-diagnosis or failure to diagnose has equally significant consequences for individuals with "occult" TBIs who are discharged without adequate knowledge, resources or follow-up provisions.
This presentation focuses on several case-based examples of individuals whose neurological trauma was overlooked, ignored, or otherwise inadequately managed by healthcare professionals and discusses some of the possible reasons for these oversights.
Audience involvement to develop corrective strategies will be encouraged.