Who is Brain Injury Services?
Since 1989, Brain Injury Services has taken a leadership role in developing community based programs and services for residents of Northern Virginia, Fredericksburg, and the surrounding counties who have experienced a brain injury, stroke, or concussion. Brain Injury Services takes pride in serving over 600 survivors and their families each year helping them build the skills and confidence they need to lead a productive and fulfilling life.
96% of the Brain Injury Services' budget is allocated to programs that support survivors

95% of clients believe Brain Injury Services has improved their lives

87% of clients have achieved their recovery goals at Brain Injury Services
Client Testimonial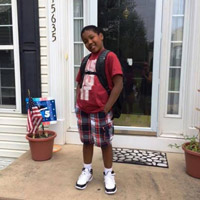 "BIS has been the most responsive and helpful team I have encountered. As a result of their help in the IEP process, my grandson has been able to obtain an IEP which has greatly helped him improve and excel in several areas in school. Our Pediatric Case Manager has been the shining light of hope and strength throughout this process, helping us navigate smoothly through what would otherwise be a stormy bureaucracy of red tape. What a gift! I am most thankful." - Grandfather of Client
Funding
In collaboration with individual donors, corporate partners, foundations and private funders, Brain Injury Services is able to leverage their funding with government funding to create and implement unique services and expand our reach to more individuals who have experienced a brain injury. Brain Injury Services is funded in part by state general funds appropriated by the Virginia General Assembly and administered by the Department for Aging and Rehabilitative Services.
Major Accolades
2014  Fairfax Chamber of Commerce "Nonprofit of the Year"
2010  Civil Justice Foundation Award Winner of 20 years - "Years of Excellence"
Recognition by the House and Senate of Virginia's General Assembly for 25 Years of Service to Citizens with Brain Injury and their Families
Executive Director is a Panelist for grant awarded to BIAA, Guidelines
Accreditation

Brain Injury Services has been accredited by the Commission on Accreditation of Rehabilitation Facilities (CARF) since 2001. CARF certification is an objective measure of a variety of fundamental assets organizations like ours should have - including such basics as having effective leadership, employee safety programs, and many other critical processes and resources. It represents our commitment to continually improve our services and meet high standards in service delivery.