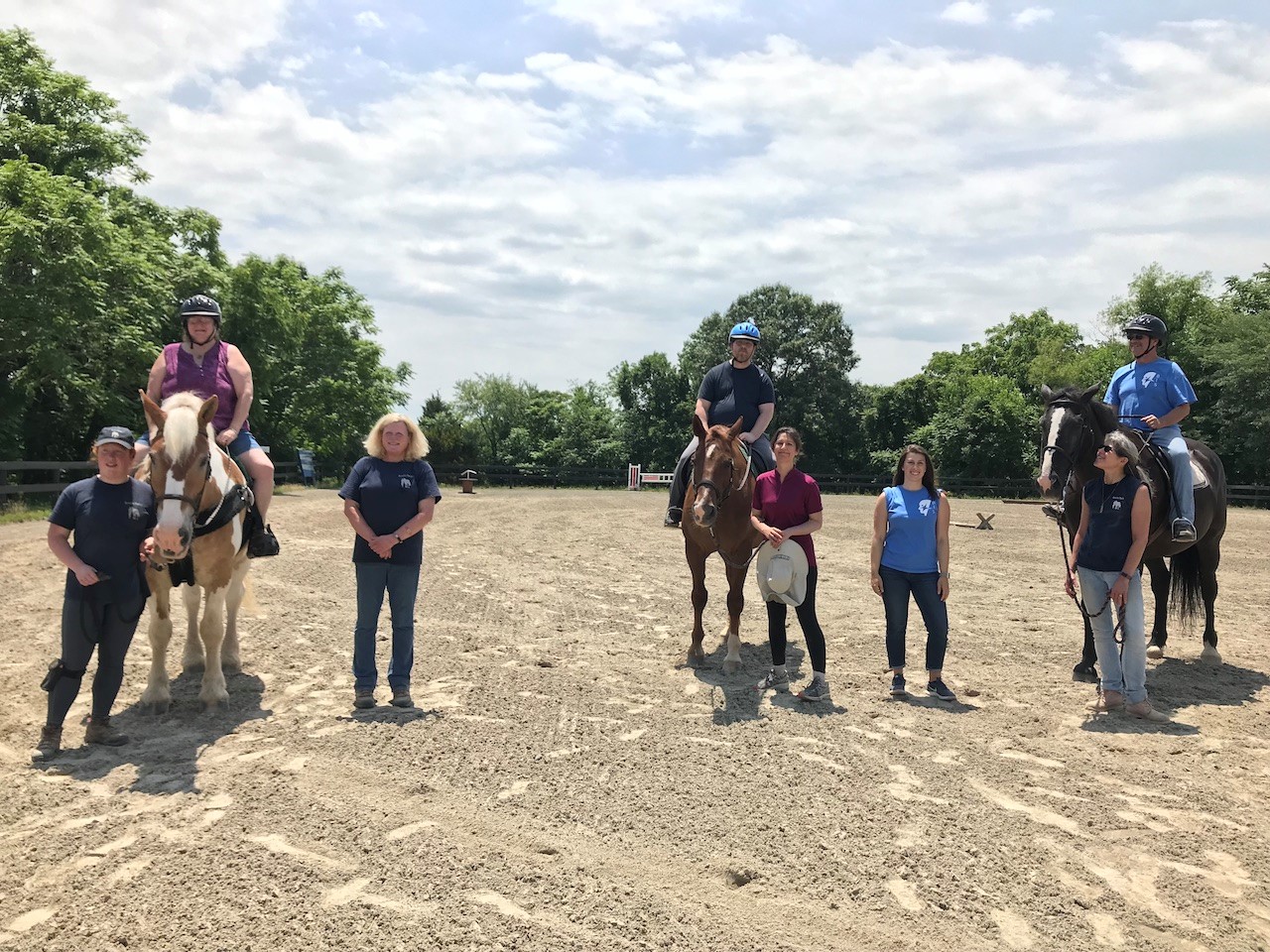 Bridle Paths, a nonprofit organization based in Leesburg, Virginia, offers strength, support, and healing to individuals and families through safe, effective, and high-quality equine-assisted activities and therapies.
This is an eight-week program during which the group, along with a staff member and volunteers, meet for two hours each week. The group begins by working on the ground, learning about how to interact with, care for, and build relationships with individual horses. Through herd observations, hands-on grooming, and horse care activities, group participants address challenges related to sequencing, attention, and memory that often accompany brain injuries.
A consistent framework and progression of skills, reinforced through directed individual and group activities on the ground each week, helps participants to enhance self-awareness, communication, and emotional regulation. The series culminates in mounted sessions, for those who are medically cleared to do so, during which participants draw upon the abilities and strengths that they cultivated in the program to prepare their horses and support one another in engaging in mounted activities.