Presenting the 2018 Mitch Rosenthal Memorial Lecture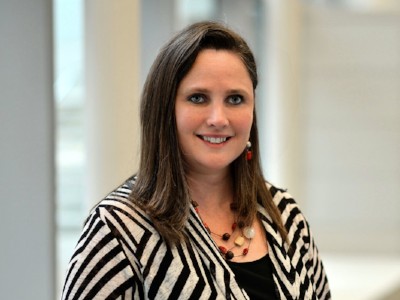 Angelle M. Sander, Ph.D.
Angelle M. Sander, Ph.D. is Associate Professor with tenure in the Department of Physical Medicine and Rehabilitation at Baylor College of Medicine and is Director of the Division of Clinical Neuropsychology and Rehabilitation Psychology. She is also Director of TIRR Memorial Hermann's Brain Injury Research Center and Senior Scientist on the TIRR Research Council. She has served as Project Director for two NIDILRR-funded Rehabilitation Research and Training Centers on Traumatic Brain Injury and as the Project Co-Director for the Texas Traumatic Brain Injury Model Systems at TIRR. She has been PI or Co-PI on several randomized controlled trials investigating interventions for substance abuse, impaired memory, and emotional functioning in persons with TBI. She has a history of federal grant funding since 1997. Her areas of specialty include cognitive and psychosocial interventions, caregiver adjustment to TBI, community integration of persons with TBI, intimacy and sexuality after TBI, assessing and treating substance abuse in persons with TBI, and ethnic diversity in outcomes. She has 78 peer-reviewed publications, and numerous book chapters and published abstracts. Dr. Sander also serves as the neuropsychologist for the inpatient rehabilitation unit at Quentin Mease Community Hospital in Harris Health System.
All Speakers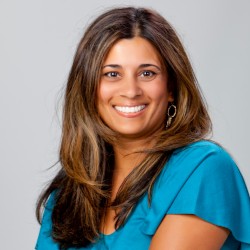 Samantha Backhaus, Ph.D
Dr. Backhaus is a clinical neuropsychologist who spends time providing clinical services to persons with brain injury, conducting research activities to study new interventions, and developing new programs to enhance patient outcomes. She currently serves as the Associate Director of the Outpatient Brain Injury Neurorehabilitation Center at the Rehabilitation Hospital of Indiana (RHI) where clinically she conducts neuropsychological examinations, leads the outpatient brain injury treatment team in facilitating rehabilitation care and treatment planning, and provides individual, couples, and group therapies. She has developed evidence-based treatments to help improve the long-term functioning of individuals with brain injuries and family members. Amongst these programs, she developed a 12-16 session, evidence-based coping skills group intervention to improve brain injury-related self-efficacy, maintain stability in emotional functioning, and improve neurobehavioral challenges such as apathy or behavioral disinhibition. She also co-developed a couples program to improve satisfaction, quality, and adjustment in the relationship after brain injury. Dr. Backhaus also works with an interdisciplinary treatment team in developing new programs utilizing evidence-based research models, including a Cognitive and Life Skills Training Intervention, as well as Post-Concussive Treatment program still in preparation. Dr. Backhaus has given numerous presentations/symposiums at national psychology and neuropsychology conferences, and have had several publications in professional journals.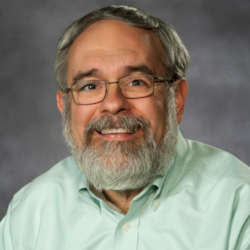 Woodford A. Beach, Ph.D., CCC/SLP
Woodford A. Beach, Ph.D., CCC/SLP has practiced speech-language pathology since 1983. Specializing in neurogenic communication disorders, he has been with the Virginia Commonwealth University Health System since 1987. He received his bachelor's degree from Cornell University in 1975 in linguistics, his master's degree from West Virginia University in 1982 in speech-language pathology, and his doctorate from the University of Chicago in 2002 in linguistics.
Most of Dr. Beach's practice has been as a clinician with the Neurology and Neurosurgery Services, providing both inpatient and outpatient care. He has conducted research into language and epilepsy including brain mapping. He participated in the development of a concussion screening program at VCU.
Dr. Beach has lectured frequently at VCU presenting numerous grand rounds and lecturing to medical students, house staff, and ancillary personnel. He has also spoken to the public, at ASHA, and regional conferences on topics related to neurogenic communication disorders. Dr. Beach has published papers on progressive apraxia, TBI, and psychogenic stuttering and a chapter on palliative care. He is an ad hoc editor of Brain Injury.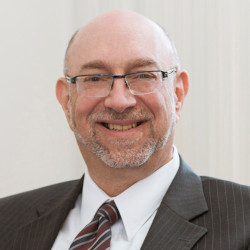 Robert L. Karol, Ph.D., L.P., ABPP, CBIST
Dr. Karol is President of a group private practice, Karol Neuropsychological Services & Consulting, in Minneapolis, specializing in counseling for persons with brain injury, neuropsychological evaluations, program development consultation for organizations, workshops & staff training, and case consultation for providers, insurers, and attorneys.
Dr. Karol is Board Certified by the American Board of Professional Psychology (ABPP) as a Rehabilitation Psychologist and is Certified by the Academy of Certified Brain Injury Specialists as a Certified Brain Injury Specialist Trainer. He received the American Psychological Association Rehabilitation Division Lifetime Practice Excellence Award in 2015 for excellence in clinical practice and contributions to the field of rehabilitation psychology. He is a member of the Minnesota Academy of Medicine.
He has authored four books: [1] Neuropsychosocial Intervention: The Practical Treatment of Severe Behavioral Dyscontrol After Acquired Brain Injury published by CRC Press, [2] Overcoming Grief and Loss after Brain Injury and [3] Therapists' Guide to Grief and Loss after Brain Injury both published by Oxford University Press, and [4] Behavior Plan Workbook: How to Conceptualize and Treat Behaviors after Brain Injury published by Lash & Associates. Other publications include book chapters Principles of behavioral analysis and treatment in Brain Injury Medicine and Issues in Consultation in Practical Psychology in Medical Rehabilitation.
He is the American Psychological Association's Rehabilitation Division Liaison to the Board of Professional Affairs. He co-founded the Minnesota Brain Injury Alliance, serving on its Board of Directors for 14 years and he is a past Chairman of the Board.  He is currently on the Board of Directors of the United States Brain Injury Alliance. He is also on the Education Committee of Care Providers of Minnesota, the state affiliate of the American Health Care Association/ National Center for Assisted Living. He serves on the Mayo Clinic's TBI Model Systems Regional Advisory Council.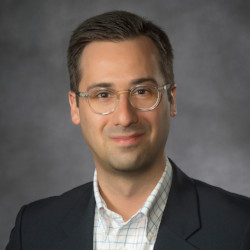 Daniel Klyce, Ph.D, LCP
Daniel W. Klyce, Ph.D., is a licensed clinical psychologist and assistant professor in the Department of Physical Medicine and Rehabilitation at Virginia Commonwealth University's School of Medicine.  He completed graduate studies in clinical psychology at Purdue University in West Lafayette, IN, and an internship in behavioral medicine at Vanderbilt University Medical Center and the VA Tennessee Valley Health Care System in Nashville, TN.  Dr. Klyce completed a fellowship in rehabilitation psychology in the Department of Rehabilitation Medicine at the University of Washington's School of Medicine where he was based at Seattle's Harborview Medical Center.  Dr. Klyce has co-authored articles published in the Journal of Head Trauma Rehabilitation and Archives of Physical Medicine and Rehabilitation related to resource facilitation for individuals with brain injuries and coping skills training for individuals with brain injuries and family caregivers.  Since 2013 Dr. Klyce has served as the rehabilitation psychologist for the inpatient brain injury rehabilitation unit at VCU Medical Center in Richmond, VA.  In this role he works daily with individuals and family members of individuals recovering from traumatic brain injuries and other neurological illnesses or injuries.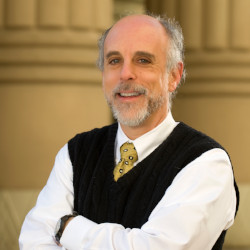 Jeff Kreutzer, Ph.D., ABPP, FACRM

Jeffrey S. Kreutzer, Ph.D., ABPP is a Professor of Physical Medicine and Rehabilitation, at Virginia Commonwealth University (VCU), Medical College of Virginia Campus. He serves as Director of Virginia's federally designated Traumatic Brain Injury Model System and coordinates VCU Health System outpatient services for persons with brain injury. A founding member of the Brain Injury Association of Virginia, Dr. Kreutzer is a neuropsychologist and psychotherapist with more than three decades experience developing, providing, and evaluating brain injury services. A primary developer of the Resilience and Adjustment Intervention, he has published more than 160 peer reviewed papers including several on resilience. Dr. Kreutzer is the Editor-in-Chief of the Encyclopedia of Clinical Neuropsychology, and in 2010 he received the Distinguished Lifetime Contribution to Neuropsychology Award from the National Academy of Neuropsychology. In September 2013 he received the North American Brain Injury Society Award for Innovations in Treatment.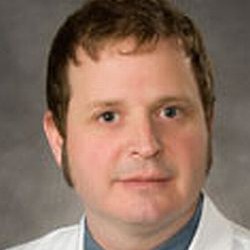 Richard Kunz, MD
Richard Kunz was born and raised in Los Angeles, California.  He received his undergraduate and graduate education at the University of Southern California in Los Angeles where he studied psychobiology and behavioral neuroscience.  He attended medical school at Virginia Commonwealth University School of Medicine (Class of 2005) in Richmond, Virginia.  Dr. Kunz completed residency training in Physical Medicine and Rehabilitation at Temple University Hospital in Philadelphia, Pennsylvania.  After that he returned to Virginia Commonwealth University Medical Center in 2009 where he did a fellowship in traumatic brain injury with an emphasis on spasticity management.  Today Dr. Kunz is an Assistant Clinical Professor in the Department of Physical Medicine and Rehabilitation at Virginia Commonwealth University Medical Center where he treats brain injury patients at all levels of recovery.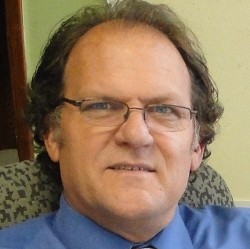 Herman R. Lukow II, Ph.D., LMFT
Herman R. Lukow II, Ph.D. is a licensed marital and family therapist practicing at Balance Behavioral Health in Midlothian, Virginia.  After earning a M.Ed. in Marital and Family Therapy and a Ph.D. in Counselor Education from The College of William & Mary in 2012, he completed a NIDILRR-funded post-doctoral fellowship in advanced rehabilitation research and training with Virginia Commonwealth University's Department of Physical Medicine and Rehabilitation.  During this three-year fellowship experience Dr. Lukow was intimately involved with implementing and evaluating interventions aimed at promoting a resilient response to recovery from traumatic brain injury (TBI) by survivors, couples, and families.  He has authored or coauthored a number of peer-reviewed articles and book chapters and he has been an invited presenter at conferences for local, state, national, and international audiences. His current research efforts are focused on developing training programs and protocols that enhance the delivery of rehabilitation and mental health counseling by professionals working with brain injury survivors and their families.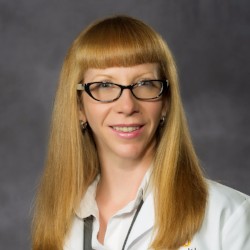 Ana Mills, MsyD, LCP
Ana Mills, PsyD is a licensed clinical neuropsychologist and assistant professor in the Department of Physical Medicine and Rehabilitation at Virginia Commonwealth University Medical Center. Dr. Mills completed a prestigious NIDILRR-funded post-doctoral fellowship in Advanced Rehabilitation Research and Training at VCU Medical Center. She specializes in neuropsychological evaluation and psychotherapeutic treatment of individuals with acquired neurological disorders, with a specific focus on acquired brain injury. She also regularly consults with the Departments of Neurology and Neurosurgery for pre-surgical evaluation of patients with epilepsy and Parkinson's disease. Her current research activities include promoting resilience after brain injury and investigating the feasibility of Deep Brain Stimulation to treat cognitive decline in Parkinson's disease. She has authored a number of peer-reviewed articles, book chapters, and presentations on neuropsychology, brain injury, and rehabilitation. Additionally, she is a community support group facilitator for the Brain Injury Association of Virginia's Richmond chapter and a referee for several flagship publications, including the Journal of Neurotrauma and Brain Injury.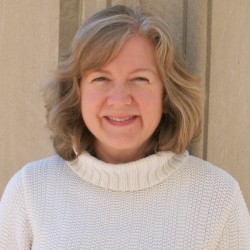 Jennifer H. Marwitz, M.A.
Jennifer Marwitz is an Associate Professor in VCU's Department of Physical Medicine and Rehabilitation. She has experience coordinating major research and demonstration projects and has served as the Project Coordinator for the VCU Traumatic Brain Injury Model System since 1990. Ms. Marwitz has been highly successful in obtaining grant funding for the University. She and Jeffrey Kreutzer have co-written numerous grants together, and Ms. Marwitz has co-authored over 50 journal articles and book chapters related to TBI. Additionally, she serves as managing editor for Brain Injury, an international journal focused entirely on research findings and program development in the field of brain injury. Her research interests include emotional adjustment, community reintegration, and family functioning after brain injury.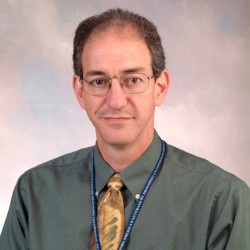 Brian L. Meyer, Ph.D., LCP
Brian L. Meyer, Ph.D., LCP, is the PTSD-Substance Abuse Specialist at the H.H. McGuire Veterans Administration Medical Center and an Assistant Professor in the Department of Psychiatry at Virginia Commonwealth University.   He obtained his A.B. from Harvard University and his Ph.D. in clinical psychology from Duke University. Dr. Meyer has worked in the child welfare and the child and adult mental health fields as a clinician, administrator, teacher, policy maker, program developer, trainer, and researcher.  Throughout his career, Dr. Meyer has worked with people who have experienced trauma, and his clinical expertise is in treating trauma and its co-morbid disorders.  In his current roles, Dr. Meyer provides evidence-based treatments for Veterans who have problems with PTSD, substance abuse, depression, TBI, and other co-occurring conditions; conducts research on treatments for Veterans with PTSD; and trains and supervises psychologists and psychiatrists at multiple levels. Dr. Meyer is a nationally-known speaker and trainer on a wide range of content areas including the trauma continuum, the treatment of trauma and co-morbid conditions, the effects of trauma on families, Veterans' mental health, mindfulness meditation, and collaborative courts.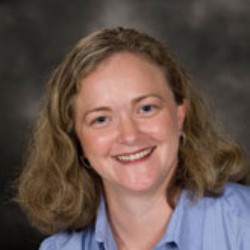 Melissa Oliver, MS, OTR/L, CBIS
Melissa Oliver is an Occupational Therapist and the Assistive Technology Program Coordinator at McGuire VA Medical Center in Richmond, Virginia. She works assisting active duty service members and veterans with various diagnosis transition back into their life roles through the use of assistive technology.  She specializes in areas of electronic cognitive devices, adaptive computer access, learning technologies and electronic aides to daily living. Ms. Oliver received a baccalaureate degree in Psychology and Business Administration from Mary Washington College in Fredericksburg, Virginia. She received a master of science in Occupational Therapy from Shenandoah University in  Winchester, VA.  She has been an occupational therapist for 16 years of which the past 10 years have been at McGuire VA Medical  Center working on the spinal cord service, polytrauma transitional rehabilitation and now in Assistive Technology.  Ms. Oliver has served in a variety of elected positions in Pi Theta Epsilon (PTE), the National Occupational Therapy Honor Society, including Treasurer and President. She served on the American Occupational Therapy Foundation Board of Directors and is currently a board member of the Virginia Assistive Technology Advisory Council for the Commonwealth of Virginia. Ms. Oliver also serves as the Managing Editor of NeuroRehabilitation, an Interdisciplinary Journal for the past several years.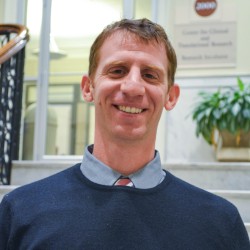 Adam P. Sima, Ph.D
Dr. Adam Sima is an Assistant Professor in the Department of Biostatistics at Virginia Commonwealth University (VCU). He works as a collaborative biostatistician with researchers across the University, but focuses the majority of his time collaborating with researchers from the rehabilitation field. Within this role, he assists researchers in the areas of traumatic brain injury (TBI), spinal cord injury, cancer, and behavior rehabilitation with research topics including prospective and retrospective study design, data management and storage, and statistical analyses. He is the primary statistician for NIH, DoD and NIDILLR funded studies, including the TBI Model Systems at VCU, and serves on the number of editorial boards for clinically focused journals as a statistical reviewer. His research interests are in adjusting adaptive clinical trial designs for drop-out, particularly those using wait-listed control groups.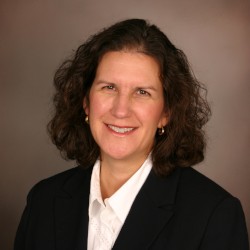 Shawne Soper, Ph.D
Dr. Shawne Soper is an assistant professor in the Department of Physical Therapy for Virginia Commonwealth University (VCU). She serves in the role of Assistant Director of Clinical Education and as the coordinator of the VCU residency programs. She received her Bachelor's degree in physical therapy from East Carolina University, her Master's in Business Administration from Averett University, and her doctorate in physical therapy from Simmon's College. Prior to joining the faculty at VCU, she worked for Sheltering Arms Rehab Hospital in Richmond VA for 28 years, serving in numerous clinical and administrative roles. Dr. Soper has been professionally active in the APTA throughout her career. She is a past Speaker of the House of Delegates and member of the APTA Board of Directors. She is currently serving as Chief delegate for the Virginia Chapter and is coordinating the work of the American Council of Academic Physical Therapy (ACAPT) post-summit strategic initiative panels.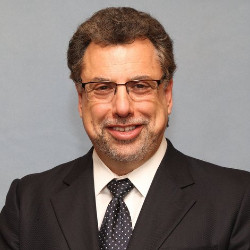 Nathan D. Zasler, MD, FAAPM&R, FACRM, FIAMMIME, DAIPM, CBIST
Dr. Nathan Zasler is CEO & Medical Director for Concussion Care Centre of Virginia, Ltd., as well as CEO & Medical Director for Tree of Life Services, Inc.  Dr. Zasler is board certified in physical medicine and rehabilitation and fellowship trained in brain injury.  He is an affiliate professor at the VCU Department of Physical Medicine and Rehabilitation, Richmond, VA, and an adjunct associate professor for the Department of Physical Medicine and Rehabilitation at the University of Virginia, Charlottesville.  He also serves on the UVA Brain Injury and Sports Concussion Institute Professional Advisory Board.  He is a fellow of the American Academy of Disability Evaluating Physicians and a diplomate of the American Academy of Pain Management.  Dr. Zasler has published and lectured extensively on TBI related neuromedical issues and is internationally recognized for his work in brain injury medicine.  He currently serves as the Vice-chairperson of the International Brain Injury Association (IBIA).  He is active in local, national and international organizations dealing with acquired brain injury and neurodisability, serving in numerous consultant and board member roles.  He has edited six textbooks.  He serves on numerous journal editorial boards and is co-editor of two peer reviewed international scientific journals:  "Brain Injury" and "Neurorehabilitation."   He was the recipient of the Sheldon Berrol Clinical Service award from BIAA and has again been repeatedly recognized by "Best Doctors".  Dr. Zasler is an advocate, educator, clinical researcher, inventor, entrepreneur and busy practicing clinician who is involved with community based neurorehabilitation, chronic pain management, and international health care consultation, both clinical and medicolegal.